Our studio rooms in Poros vary in sizes, some spacious enough for a family with four persons and some others cosy enough for two. You will find all comforts there...
Each of our rooms has:
*The free wifi access is possible at our rooms and also at our pool-bar. Please ask us for the password.
View of our studios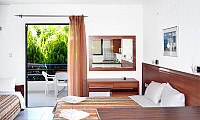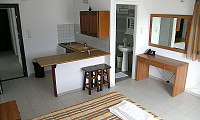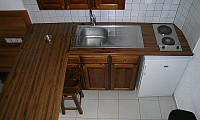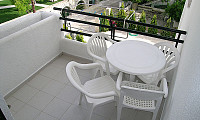 Small apartments
Our hotel from outside